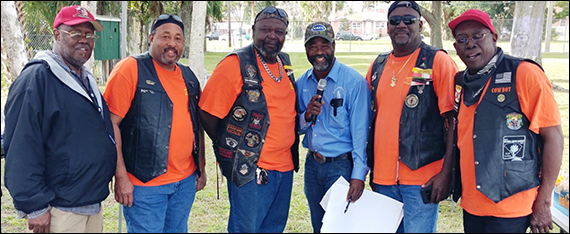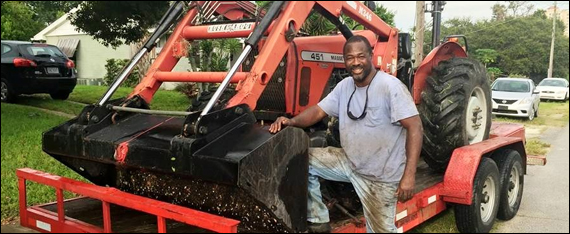 MAKING IT HAPPEN
Quality and Professional Service with Fair Pricing
Custom Event Entertainment and Property Care
Your personal needs can range from yard care and debris hauling to entertainment for special occasions. There aren't many people who can take care of all 3 of these requests for you, but Raulerson Services can. We offer the ultimate in event entertainment and lawn care from a personal services company in Ormond Beach, FL. What makes our company unique is that we offer services from a single provider. Customers can choose entertainment through our DJ services in addition to lawn care and hauling services through our tractor and mowing operation.
This way, we can provide services tailored to your goals, while we cater to your specific needs such as wedding events, wedding receptions, special occasion events, and ceremonies. Additionally, we are here to help companies look their best by maintaining their grounds. We serve all of Volusia, Flagler, and St. Johns counties. Call us today for a free estimate.

DJ Services
As an entertainment expert since 1977, Raulerson DJ Services has performed countless events from weddings to special events, MC concerts, radio personality, and more. We know that there are many other DJs in the market and that is why we strive to make your special events a great success. We have traveled throughout the country, performing as a DJ in countless cities, so we know what it takes to ensure your event will be a memorable experience for you and your guests.

Mowing and Landfill Services
Raulerson Tractor Mowing Services handles a variety of work such as mowing, sidewalk and driveway pressure washing, and overgrown properties that may be in violation of code enforcement infractions and more. We also offer property cleanup by removing trash and unwanted debris, and we provide landfill services that include removing trash and tree debris and transferring dirt and mulch to a landfill.

Our Focus
At Raulerson Services, our mission is to provide great service whether it is DJ and Karaoke entertainment, tractor mowing, or other related services, we can fulfill your every need.

Choose us for a variety of your personal needs.
Thank you for your interest. For questions or comments, please use the information below. We look forward to hearing from you soon.
Monday - Saturday, 8 a.m. - 10 p.m., Sunday, 9 a.m. - 6 p.m.
All of Volusia, Flagler, and St. Johns Counties